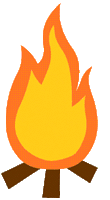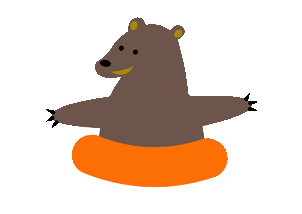 Just ask Katy.
​
When her mom dropped her off at summer camp, she practically dumped her out of the car. There was no goodbye and no hug. She just drove off. Katy felt abandoned, worthless, and unloved.
​
She was very shy and withdrawn, but through her week of camp, Katy began to respond to the love of God expressed through her cabin leader. It wasn't too long before she started laughing and smiling.
​
She began to believe that God really does love her and that He values her. Finally, she surrendered her life to Christ and received His free gift of salvation.
​
She was baptized in our pool, and the rejoicing on that day was a thing of beauty! Katy's smile shone brighter than ever as she hugged her new friends, and they celebrated her new life with Christ.
Sure, your donation helps to provide facilities and activities for kids to enjoy, but it does so much more. It provides children in need with healthy, nutritious meals; dynamic Bible teaching; staff members who love them, and the opportunity to know Jesus Christ.
When you give to South Mountain Christian Camp, you are giving kids like Katy the opportunity to develop faith, gain hope, and experience love.
South Mountain Christian Camp is a 501(c)(3) non-profit organization. All donations are tax-deductible.
More Stories from Campers Like Katy
​
A one-time donation can be a real blessing. No matter how much you are able to give, every donation makes a difference.
Donors who give every month are the backbone of our ministry. You can even set up automatically recurring donations through our online giving platform.
If you'd like for your donation to be used for something specific at camp, you can indicate this by adding a note to your donation.
​
You can make your donation in memory or honor of a loved one. Just use the "Write a Note" feature to indicate this. These special gifts will be acknowledged with a card from South Mountain Christian Camp and will appear in our newsletter.
OR
Mail your check to
South Mountain Christian Camp
PO Box 9
Bostic NC 28018
South Mountain Christian Camp is a 501(c)(3) non-profit organization. All donations are tax-deductible.