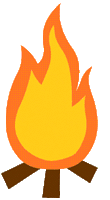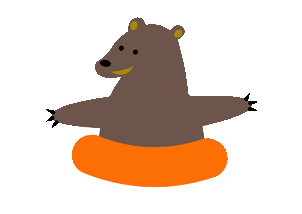 Whether you're looking for
we've got just what you need.
South Mountain Christian Camp has a wide range of facilities to fit the needs of your group. Take a look at the itemized descriptions below to get an idea of what we have to offer. Check out our Frequently Asked Questions. You can view and print a map of the camp facilities here.
​
If you'd like to make a reservation, contact us through this form, or call 828-245-3322. The reservations desk is usually open Tuesday through Friday, 9:00am to 5:00pm.
​
Lodges
The Lodges are duplex-style buildings that sleep up to 28 people each. There are three lodges on camp. Each lodge features in-house bath facilities, heating and air-conditioning, and twin-size mattresses.

There are two cabin sites with five cabins at each site. The cabins each sleep nine people for a total capacity of 45 people per site. All cabins are heated and air-conditioned. Each cabin site has a two-sided bathhouse as well as a picnic shelter.

The Glory Land Cabin is a single family log cabin available for guest speakers, ministers, and others looking for a quiet place to seek God. It features a kitchen, living room with fireplace, dining table, full bath and sleeping loft. This building is heated and air-conditioned and is our only lodging that includes linens.

We have a number of areas suitable for tent camping. Each area has a nearby picnic shelter and bathhouse. We do not provide tents.
Meeting Rooms
The Chapel Room is the largest meeting room, holding 80-90 people. The Upper Room and Greenway Building hold 30-40 each. All are heated and air conditioned. AV equipment is available.

If you need outdoor meeting space, we have a variety of picnic shelters, the Prayer Garden campfire area for up to 60 people, and the Pursue Point campfire area for up to 200 people located near the popular Observation Deck with the best view on camp.
The full-service cafeteria provides wonderful meals at a minimal cost. Our staff will prepare the meals for you, so that you can focus on your retreat. We do NOT have a kitchen that can be rented by groups who wish to prepare their own meals. However, cookouts, catered meals, etc. are permitted.
Challenge Course
Challenge course activities include the Low Ropes Course for teambuilding and the Upward Tower for character-building. Indoor options include the climbing wall, giant swing, and group initiatives. Click HERE for more details.

Joy Center contains a full-size gym (with four baskeball goals and volleyball net) and a game room with ping pong, foosball, pool table, corn hole, and Gockey table. Sports equipment is provided.

Our pool facility includes a junior-olympic sized pool, a wading pool, large picnic shelter, table games, and sand volleyball court. The adjacent Lake Galilee is used for fishing and boating activities. A smaller fishing pond is also available. All swimming and boating activities are supervised by our lifeguard staff.

This is our specialty. Our 250 acres of land includes two ballfields, an 18-hole disc golf course, numerous hiking trails, a ga-ga ball court, golf driving range, horseshoes, and 9-Square in the Air.