All six weeks of our traditional Summer Camp program were cancelled due to restrictions associated with COVID-19. However, our wonderful team of volunteers created an outstanding series of free Virtual Camp videos to connect with campers and communicate the love of God. We hope you enjoy them!
A typical day
of Summer Camp
Click through the slideshow to see what a day at camp is like.
Check back in February 2021 to sign up!
"Let the little children come to Me"
Luke 18:16
Summer Camp at South Mountain is a unique and memorable experience that can impact a child's life. Our policy has always been that no child will be denied the opportunity to attend camp for financial reasons. Our one-week programs are available for boys and girls between the ages of 7 and 15, regardless of their ability to pay. With over 260 acres of property, we are able to offer a wide variety of facilities and activities. Flip through the slideshow to tour a typical camp day, watch the video to see some activity highlights, or scroll down for more information.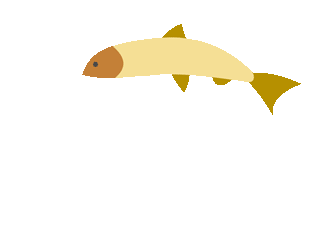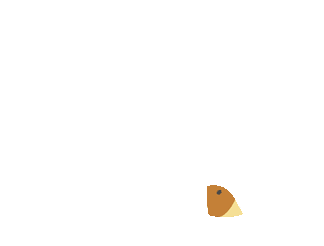 Mikel Collins
Program Director
Summer Camp
1. What is the age requirement for Summer Camp?
---
Our Summer Camp program is open to boys and girls between the ages of 7 and 15. Exceptions are made for 6-year-old campers who will be going into second grade immediately following the summer. Campers older that 15 may qualify for our JC (Junior Cabin Director) program, but they must be recommended for this program by a SMCC staff member or clergy.
---
2. How long do campers stay at Summer Camp?
---
Campers stay 6 days and 5 nights at camp. Camper check-in is 3:00-4:00 PM on Sunday. The camp week ends when campers are picked up on Friday at 6:00 PM.
---
3. How many campers will be at the Camp?
---
During our Summer Camp program we will have up to 100 campers at Camp each week. Our program operates this way for six consecutive weeks positively impacting the lives of 600 children each summer.
---
4. How many campers are in each cabin?
---
Campers are placed in a cabin group with 5-7 other campers. Cabin assignments are based on the age of the camper. Roomate requests should be made in advance when the Summer Camp application is sent in. However, these requests cannot be guaranteed.
---
5. What kind of supervision is provided for campers?
---
The safety of our campers is top priority. Each cabin group will be have a fully-trained Cabin Director. All Cabin Directors are hired through a process which includes an extensive job application, thorough reference check, personal interview, and criminal background history check. All Cabin Directors are certified in First Aid and CPR, and attend a week-long training session before campers arrive. We also have fully-certified lifeguards who supervise all swimming and boating activities.
---
6. When does Summer Camp take place?
---
Summer Camp runs for six consecutive weeks during the summer. Our 2020 summer camp schedule is as follows.
Week 1: June 28-July 3
Week 2: July 5-July 10
Week 3: July 12-July 17
Week 4: July 19-July 24
Week 5: July 26-July 31
Week 6: August 2-August 7
Each camper may choose one of these weeks in which to attend. Campers may not attend more than one week of Camp per summer.
---
7. What is the cost for a week of Summer Camp?
---
The full cost for a week of camp is $210. This includes lodging for 5 nights, all meals, snacks and activity fees. Scholarships are available for those who cannot pay the full amount.
There is a camp store where campers can buy souvenirs and camp memorabilia. This is only open at the end of the week when parents come to pick up their campers.
---
8. How can I email my camper?
---
Sadly, we've had to discontinue our "Email Your Camper" service for multiple reasons. This is an effort to make camp a positive, enjoyable experience for all of our campers.
---
---
Sleeping Bag or 2 Sheets and a Blanket
Pillow
Athletic Shoes & Socks for 5 Days
Underwear For 5 Days
Clothes For 5 Days (shirts required)
1 or 2 Pairs of Jeans
Toiletries (Only Hand Soap & Toilet Paper are Provided)
Rain Poncho or Lightweight Jacket
Bath Towels & Wash Cloths
Swimming Towels
Swimming Suit (no bare midriff)
Disposable Camera (optional)
Bible & Notebook (optional)
Fishing Gear (optional)
Phones/Tablets
iPods/MP3 Players
Any Electronic Devices
Drinks or Snacks
Knives or Martial Arts Weapons
Firearms or Fireworks
Drugs/Alcohol/Tobacco Products
E-Cigs or Vaping Products
Inappropriate Reading Materials
If brought, these items will be taken and held in the office until camper's departure. South Mountain Christian Camp and its staff are not responsible for any lost or stolen item during the camper's stay.