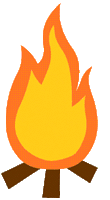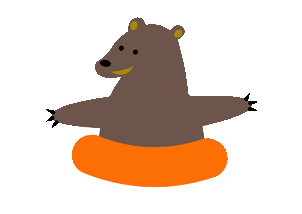 The camp is a beautiful place to be in the Fall, and we will have hundreds of pumpkins available for purchase during the month of October at our very own pumpkin patch. There will be a wide variety to choose from in all sizes and shapes. The pumpkins will be for sale by donations only with the proceeds going to the summer camp scholarship fund.
The pumpkin patch is located near the camp entrance across from the camp office. You can pick out your pumpkins, then make your donation at the office. The office is open Monday-Friday 9:00-5:00, and a donation drop slot in the door will be available at all times.
Saturday, October 16, 2021
Tractors, Farm Equipment, and Antique Vehicles on Display
Food and Drinks for sale
Free kids activities
Hayrides
Vendors
Pumpkins available for purchase
FREE ADMISSION
​
10:00 am to 3:00 pm
​
Join us for this free event, featuring a variety of tractors and farm equipment on display. Vote for your favorite displays with your cash donations. All funds go to South Mountain Christian Camp.
If you have a vehicle or equipment you'd like to enter into the show, or if you'd like to volunteer to help with this event, give us a call at 828-245-3322.
October 30, 2021
5k walk/run for all ages.
Trophies awarded to overall winners.
84 medals awarded to age group winners.
Free shirt & backpack if registered by Oct. 17.
Costume contest with prize for best costume.
Free Fun Run for kids under age 12.
Free Supervised Kids activities during the 5k!
Professional disposable chip timing.
$25 registration fee.
Encompassing rolling hills, wooded trails, and the grassy shoreline along our lake, the South of the Mountain Trail Run offers a wide variety of challenges for runners and walkers of all skill levels in one of the most beautiful settings around. Get more info and sign up HERE.
For many years now O.A. Fish, founder of SMCC, has been leading a weekly Bible Study every Monday night at the Camp. The Bible Study begins at 7:30 pm and is open to anyone who would like to attend.
Occasionally the Bible Study is cancelled due to scheduling conflicts, so it's always a good idea to call ahead if you plan to attend for the first time. O.A. can be reached at the Camp Office: 828-245-3322.
​
Due to COVID-19, the Bible study is live stream only. You can find it on O.A. Fish's Facebook page every Monday, beginning at 8:00 pm.
The event begins around 4pm with our Open House. There is a drop-in reception at the chapel room of the Joy Center. This is a great opportunity to meet Camp Founders O.A. and Charlotte Fish, Executive Director Steve Collins, and the other staff members. All facilities will be open for those who would like to view the camp themselves. There will also be guided tours offered throughout the afternoon.
The Banquet meal is served around 6:05 pm in the gym area of the Joy Center. The program following dinner includes presentation of the Summer Camp program from Steve Collins, and a special message from O.A. Fish. There is no cost for those in attendance, an opportunity will be given for a love offering. Dress is casual.
We hope you will take advantage of this opportunity to see how South Mountain Christian Camp has continued to grow into a ministry dedicated to the Glory of God.

This is a great way to find out what SMCC is all about. If you're already familiar with our ministry, this is a great chance to see what's new at Camp. This might also be the perfect time to introduce a friend or business associate to this ministry.
To RSVP for this event, please call our office at 828-245-3322
SPONSORS​
We want to thank our sponsors for making this event possible.
Join us for a special live stream program at 7:00 pm featuring camper testimonies, special announcements, giveaways, stories, skits, and more!
​
You'll see our summer program presentation, interviews with real people whose lives were impacted by the ministry of SMCC, and a special message from Camp Founder O.A. Fish.
​
We'll answer your questions live, and we'll be giving away door prizes throughout the program. You don't want to miss this, so mark your calendars now!
You can watch on our Facebook page, on our YouTube channel, or here on our website. Tune in 7:00-9:00 pm on Thursday, May 27th.
Odean Keever & Associates
Major Lee's Drop In Stores
Main Street Swimmer Insurance
Join us at South Mountain Christian Camp for a great day of fellowship, guided tours, and fun activities at our beautiful 250-acre property. This event is for campers, parents, supporters, alumni, and anyone else who want to come for a visit.
​
Drop in any time 2:00-5:00 pm. You can meet the camp staff, take an open-air tour in our haywagon, hike a trail, try out our rock climbing wall, and pick up free copies of Fingerprints of God and Footsteps of Faith. Light refreshments will be provided.
​
No RSVP is necessary. Bring a friend! We'd love to meet and connect with you all.