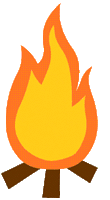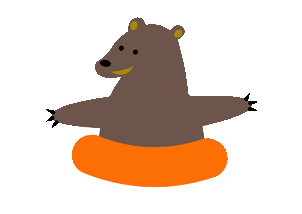 S.E.E.D.S.
Students
Experiencing
Exploring and
Discovering
Science
S.E.E.D.S. is a hands-on, interactive, outdoor learning experience designed for 3rd, 4th, and 5th grade students of NC. These programs give students the opportunity to experience the design of nature first-hand through direct observation, role-play, and scientific experiments. It's all neatly packaged into a one-day field trip led by the SMCC staff, so that Students can Experience, Explore, and Discover Science for themselves!
Watch this video, or scroll down for more information.
"The art of teaching is the art of assisting discovery." Mark Van Doren
3rd Grade
Your 3rd grade class will spend half their time studying plants, trees, and soil. We'll hike a trail together discovering how plants survive in their environments. We'll also do an experiment with three different types of soil.

For the other half of your time, students will learn about properties of matter. They'll discover first-hand the difference between solids, liquids, and gases. They'll launch a water rocket and play a fun game with AirZookas to find out that air has mass!
Your 4th grade students will spend an exciting day role-playing as predators and prey, and playing the high-energy "Recycle Roundup" game. They'll also design their own animals with some unique features and observe some environmental changes first-hand.

The class will also explore and find various rocks and minerals, conduct some simple tests, and discover how rocks are transformed by heat and pressure. And we'll experiment with different samples of matter to see how they react differently.
5th grade students spend part of their day at the lake discovering the wonders of ecosystems and the creatures that live there. They'll examine leaf packs from a creek to learn about the inter-connectedness of plants and animals.

They'll spend the other part of their day exploring physical science. We'll go big with a ramp experiment to learn about force and motion through hands-on activities. They'll also create a working model of the water cycle and perform experiments to learn how energy impacts matter.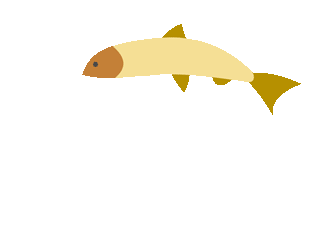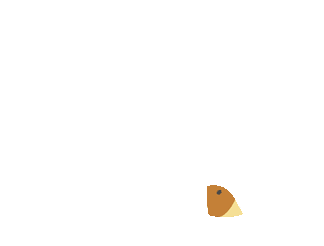 Frequently Asked Questions
How long does the field trip last?
---
The SEEDS programs are designed to be full-day field trips. We generally get started around 9:00 am. We'll do 1 1/2 hours of activities, take a break for lunch, then do another 1 1/2 hours. We can make some adjustments to the program if necessary to make sure you can get back to school on time.
---
What is the cost for the field trip?
---
We make every effort to keep the costs of our program as low as possible. We are currently offering SEEDS for just $5 per student. There is no charge for adults.
---
How should we plan for lunch?
---
Our cafeteria is available as an eating area, but we will not be serving meals during your visit, so students will need to bring their own lunch. We also have an area outside the cafeteria with plenty of picnic tables if you'd like to eat outside.
---
How many students can we bring at one time?
---
We are able to accept two or three classes (of the same grade level) on the same day (up to about 60 students). These students will be kept in two separate groups for most of the day.
---
Do we need to bring chaperons?
---
Yes. Because we will occasionally be working in small groups, the program runs much more smoothly if you have 3 adults (including the teacher) accompany each class. You are welcome to bring more adults if you like, and there is no charge for adults.
---
Do you offer this program all year?
---
Unfortunately, we are only able to offer this program during the Fall of each school year. In the future, we hope to be able to offer this program in the Spring also, but our current staff limitations make it impossible to do so at this time.
---
What do we do if we have bad weather?
---
You have three options. You can cancel the field trip, reschedule for another date, or plan to come anyway. We have a wide variety of hands-on, educational activities which can been done indoors if necessary.
---
How do we make a reservation?
---
You can make your reservation using the online form below. If you have trouble finding available dates, call the Camp office at 828-245-3322 for assistance. Space is limited!
---
---
Critters and Creation
In 2020 we were unable to offer our usual S.E.E.D.S. programs, but our volunteer staff members created these virtual program videos. We are pleased to make these available to teachers and students for free.
Take a look. Each of these seven videos presents an aspect of environmental education in a fun, creative way. Students will love the antics of Wil and Jeremiah while Josiah and Walter teach important lessons about nature.
​
If you have trouble with this video viewer, you can find them on our YouTube Channel.