Whether you're looking for
we've got just what you need.
South Mountain Christian Camp has a wide range of facilities to fit the needs of your group. Take a look at the itemized descriptions below to get an idea of what we have to offer, and check out our Frequently Asked Questions. You can view and print a map of the camp facilities here. Prices are listed at the bottom of the page.
If you'd like to make a reservation, contact me through this form, or call 828-245-3322. The reservations desk is usually open Monday through Friday, 9:00-12:00.
Jen Collins
Guest Service Director
Lodges
The Lodges are duplex-style buildings that sleep up to 28 people each. There are three lodges on camp. Each lodge features in-house bath facilities, heating and air-conditioning, and twin-size mattresses.

There are two cabin sites with five cabins at each site. The cabins each sleep nine people for a total capacity of 45 people per site. All cabins are heated and air-conditioned. Each cabin site has a two-sided bathhouse as well as a picnic shelter.

The Glory Land Cabin is a single family log cabin rented to guest speakers, ministers, and others looking for a quiet place to seek God. It features a kitchen, living room with fireplace, dining table, full bath and sleeping loft. This building is heated and air-conditioned and is our only lodging that includes linens.

We have a number of areas suitable for tent camping. Each area has a nearby picnic shelter and bathhouse. We do not provide tents.
Meeting Rooms
The Chapel Room is the largest meeting room, holding 80-90 people. The Upper Room and Greenway Building hold 30-40 each. All are heated and air conditioned. AV equipment is available.

If you need outdoor meeting space, we have a variety of picnic shelters, the Prayer Garden campfire area for up to 60 people, and the Pursue Point campfire area for up to 200 people located near the popular Observation Deck with the best view on camp.
The full-service cafeteria provides wonderful meals at a minimal cost. Our staff will prepare the meals for you, so that you can focus on your retreat. We do NOT have a kitchen that can be rented by groups who wish to prepare their own meals. However, cookouts, catered meals, etc. are permitted.
Challenge Course
Challenge course activities include the Low Ropes Course for teambuilding and the Upward Tower for character-building. Indoor options include the climbing wall, giant swing, and group initiatives. Click HERE for more details.

Joy Center contains a full-size gym (with four baskeball goals and volleyball net) and a game room with ping pong, foosball, pool table, corn hole, and Gockey table. Sports equipment is provided.

Our pool facility includes a junior-olympic sized pool, a wading pool, large picnic shelter, table games, and sand volleyball court. The adjacent Lake Galilee is used for fishing and boating activities. A smaller fishing pond is also available. All swimming and boating activities are supervised by our lifeguard staff.

This is our specialty. Our 250 acres of land includes two ballfields, an 18-hole disc golf course, numerous hiking trails, a ga-ga ball court, golf driving range, horseshoes, and 9-Square in the Air.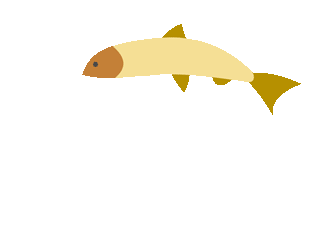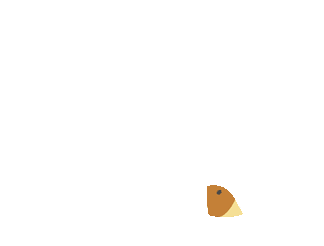 Jen Collins
Guest Service Director
Co otrzymujecie
---
W zależności od wybranego pakietu, otrzymujecie indywidualnie opracowany dokument filmowy, o długości od 60 do 80 min oraz 3-4 minutowy teledysk, będący skrótem z całej uroczystości (highlight). Gotowy film udostępniamy w formie cyfrowej na pamiątkowych pendrive w drewnianym pudełku w terminie do 12 tygodni dni.
---
Jak wygląda teledysk ślubny
---
Teledysk ślubny to wyjątkowa pamiątka, która najłatwiej podzielić się z rodziną oraz przyjaciółmi. Skrócony film, w formie teledysku z dopasowaną muzyką, podkreśla to jak przebiegał ten cały szalony dzień.
---
Sesja plenerowa
---
To dodatkowa, kilkugodzinna sesja, weselnego pośpiechu. Staramy się ująć emocje jakie towarzyszą Parze Młodej po ślubie, kiedy mogą zbliżyć się do siebie. Dzięki dodatkowym kadrom, końcowy teledysk ślubny staje się jedyny w swoim rodzaju.
---
Co oczekiwać w dniu ślubu
---
Możecie spodziewać się zgranego i pogodnego zespołu, który w każdy możliwy sposób będzie usiłował rozładować napięcie. Tworzone film nie są reżyserowane. Zawsze staramy się stworzyć klimat pasujący do danej chwili, tak aby całość miała swój unikatowy urok.
---
Jesteśmy profesjonalistami
---
Jesteście w dobrych rękach. Filmowanie to nasza pasja, która z czasem stała się naszą codzienną pracą. Wymagam od siebie profesjonalizmu, dlatego nie musicie martwić się zbędnymi rzeczami. Posiadamy wszystkie niezbędne kwalifikacje do filmowania uroczystości w kościele, filmowania dronem w miejscach zabudowanych czy niezbędną wiedzę w zakresie bezpiecznego przechowywania oraz udostępniania materiału.
---
Czego chcielibyśmy uniknąć
---
Nasze prace, w pierwszej kolejności muszą podobać się Wam. Chcemy jednak, aby zrealizowany film był naszym opracowaniem, a nie wizją kogoś innego, niekoniecznie ufającemu naszemu doświadczeniu i umiejętnościom.
---
Jak zarezerwować termin ślubu
---
Nasze filmy cieszą się sporym zainteresowaniem,dlatego rezerwacja terminu odbywa się wyłącznie po kontakcie telefonicznym lub mailowym.
---
SPRAWDŹ ZAJĘTE TERMINY
---
Szanujemy Wasz czas, dlatego zanim do Nas napiszecie, dajemy Wam możliwość sprawdzenia naszego terminarza. Poniższa lista dat, przedstawia terminy, które są już ZAJĘTE. | SEZON 2021 | 16.01.2021 - 23.04.2021 - 01.05.2021 21.05.2021 22.05.2021 28.05.2021 29.05.2021nd - 03.06.2021 11.06.2021 12.06.2021 18.06.2021 19.06.2021 25.06.2021 26.06.2021 - 02.07.2021 03.07.2021 09.07.2021 17.07.2021 18-29.07.2021nd 31.07.2021 - 05.08.2021 07.08.2021 13.08.2021 14.08.2021 20.08.2021 21.08.2021 27.08.2021 28.08.2021 - 04.09.2021 11.09.2021 17.09.2021 18.09.2021 24.09.2021 25.09.2021 - 02.10.2021 08.10.2021 09.10.2021 30.10.2021 - | SEZON 2022 | 07.05.2022 28.05.2022 - 04.06.2022 11.06.2022 18.06.2022 25.06.2022 - 02.07.2022 09.07.2022 16.07.2022 17.07-29.07.2022nd 30.07.2022 - 06.08.2022 13.08.2022 20.08.2022 - 03.09.2022 --- Aktualizacja terminarza z dn. 08.01.2021 r. Zajęty termin nie oznacza jednak, że jesteście bez wyjścia. Z wielką przyjemnością polecamy kontakt w firmą Takie Kadry. Będzie Nam miło jeśli wspomnicie, że jesteście od "KADRA STUDIO" ;)
---
---
This is a list of our retreat/rental prices.
Please note that this is not a complete list of all the facilities we have available. If you have special needs which are not addressed in this listing, please contact us about individualized programming.

Please note that these prices DO NOT apply to our Summer Camp program. For information on Summer Camp prices, visit our Summer Camp page.
Lodging
Cabins: $18.00 per person per night. Cabins have a $90 minimum fee.
Lodges: $19.00 per person per night. Lodges have a $266 minimum fee.
Glory Land Cabin: Single Occupancy $60.00 per night; $10.00 for each additional person.
NOTE: Special discounted rates are available for clergy members.
Tent Camping: $10.00 per person per night. $100 minimum fee.
Meals
Cafeteria Meals: $7.00 per person, per meal. Cafeteria meals have $140 minimum fee.
Recreation
Low Ropes Course: $150 per hour.
NOTE: Group size should be 10-20 participants. Choose one, two, or three hours.
The Upward Tower: $150 per hour.
NOTE: Recommended time for 1-20 people=2 hours / 21-30 people=3 hours / 31-40 people=4 hours.
Rock Climbing Wall: $150 per hour.
NOTE: Recommended time for 1-20 people=1 hour / 21-40 people=2 hours.
Giant Swing: $150 per hour.
NOTE: Recommended time for 10-20 people=1 hour / 21-40 people=2 hours.
Joy Center: $100 minimum, depending on group size, subject to availability.
NOTE: No fee for lodging groups of more than 20 (excluding tent camping).
Swimming Pool/Boating: $100 minimum, depending on duration, plus lifeguard fee.
NOTE: Seasonal. Subject to availability.
Lifeguard fee: $11 per hour per lifeguard. Lifeguards have a 3-hour minimum fee.
NOTE: Group size determines number of lifeguards required.
Picnic Area: $100 minimum, depending on group size.
NOTE: No picnic area fee for lodging groups of more than 20.
Fishing: $2.00 per person per day ($1.00 under age 12)
NOTE: There is no fishing fee for registered groups.
Disc Golf: $2.00 per person per day ($1.00 under age 12)
NOTE: There is no disc golf fee for registered groups.
Hiking: $2.00 per person per day ($1.00 under age 12)
NOTE: There is no hiking fee for registered groups.
Meeting Space
Meeting Room: $100 minimum, depending on group size and duration.
NOTE: One meeting room is complimentary for overnight groups of more than 20 (excluding tent camping).