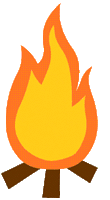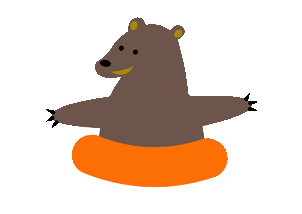 Are you ready to make a difference this summer?
Cabin Directors
The Cabin Director position is one of great importance. Cabin Directors work with the campers throughout the duration of the camp week. Their role is develop a relationship with each camper in the cabin while ministering to their physical, emotional, and spiritual needs.

Cabin Directors should have a personal relationship with Jesus Christ, good character, confidence in their salvation, and willingness to share the Good News with others. Additionally, they should be at least 18 years of age, physically active, a team player, willing to learn, and should enjoy spending time with children.
Mikel Collins
Program Director
How long is the Cabin Director commitment?
---
Being a Cabin Director requires a seven-week commitment, from mid-June to the end of July. We have one week of staff training followed by six one-week sessions of Summer Camp.
---
What is involved with Staff Training?
---
The Camp Director will train Cabin Directors in camp procedures, activities, and ministry effectiveness. All staff will be trained/certified in First Aid and CPR. We also encourage Cabin Directors allow God to use their own unique gifts and talents to carry out a successful program.
---
What kind of children do you work with at SMCC?
---
We work with a variety of children, from underprivileged and at-risk children to church youth from every denomination. These children range in age from seven to fifteen.
---
Do we have the same group of campers all summer?
---
No. Cabin Directors have the opportunity to work with eight new children each week. Cabin Directors stay with campers from Sunday afternoon to Friday evening.
---
What would by my responsibilities as a Cabin Director?
---
Primary responsibilities include providing 24-hour supervision for a group of campers assigned to you, leading activities and games with them, and providing a positive, loving environment for them to experience while they are at camp. Cabin directors also lead short, small group Bible lessons with their campers each day.
---
What will be my days off?
---
Camp Staff keep a very rigorous schedule. Time off begins on Friday evening after the end-of-the-week paperwork and ends on Sunday at 2:00 PM in time for our beginning-of-the-week staff meeting.
---
What is the pay for the Cabin Director position?
---
Cabin Directors are paid at the end of each week (including staff training). Pay is based on age and experience. Starting pay for first-year staff is $160 per week. Housing and meals are also provided.
---
---